SLD Titan SSL series solar street light for a wide range of exterior lighting applications
The high power especially for ideal highway lighting.
PS. available with smart operation management system
rural lighting;patio lighting; Building Parking ; Bike Path ;Suitable for Courtyard / Garden / Park / Street / Roadway / Pathway / Parking Lot / Private Road / Sidewalk / Public Square / Plaza / Campus / Farm & Ranch / Perimeter Security / Wildlife area / Remote Area / Military Base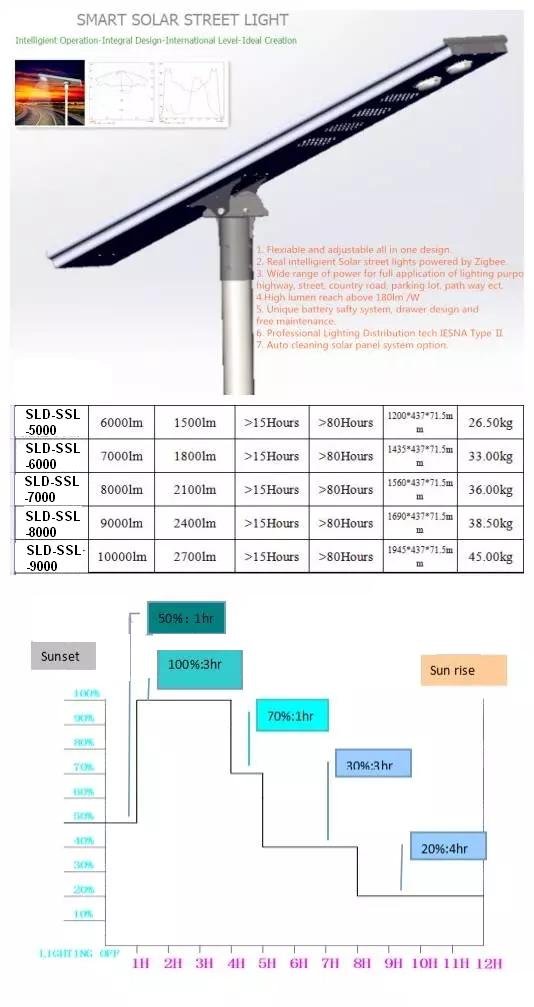 SLD smart LED solar street light has an elegant integrated aluminum alloy design and is one of the most convenient and versatile solar street lights on the market! This fixture does not require any wiring and is very easy to install and will automatically turn on and off during night and day . Built-in Intelligent controlling system to automatically compensate for different weather conditions of the world most sunlight coverage geography. True Dusk to Dawn feature, and able to light up to 3-4 in cloudy days illuminating time under IPM.