Today we finished the installation of SLD-SSL-6000 60W smart solar street light in Compas lacated in Ajman UAE .
That is a project including 160pcs of solar street lights , installed in parking area , main road , pathway, play ground etc ,
All the light pole is 6m , that will give a high brightness at night , in fact , this model can be installed on 8m pole .
Half of these street lights installed on the pole with single arm , and other installed in double arm street light pole .
Some customer may think one pole can only installed one of light , as our bracket fixed under lamp body, not end of the light frame .
This customer worked out a solution for installing two SSL solar led street lamps on one pole , Awesome! Good job !
Single light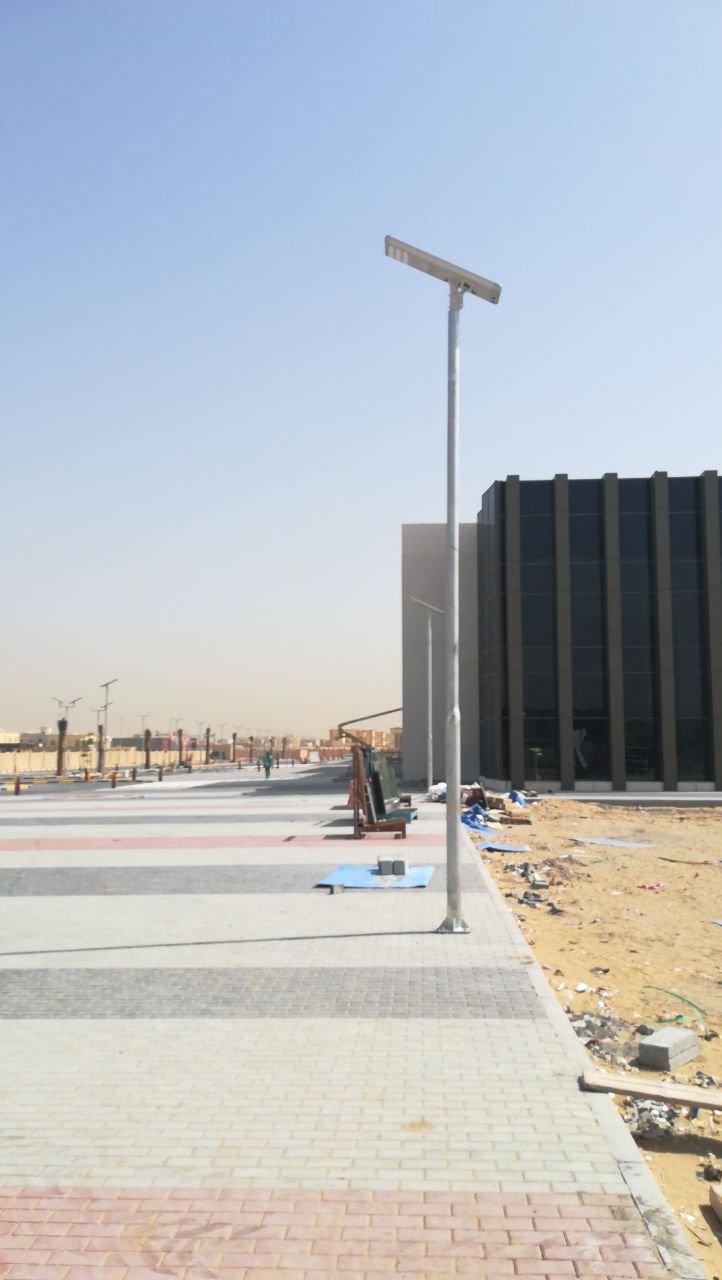 Doul lights on Double arm street light pole