Our LED is 30% brighter than normal LED.
Firstly. We use low-power LED (1W/pcs) from America, through our patented design of LED chip, our LED could reach 160-180Lm/W,Our LED is at least >30% brighter than the regular low-power LED & high-power LED which is currently available in the domestic market or International market, for example, for 6 m height of light source, we only need 25W to achieve 32LUX, and the others need 40-50W, do you know the difference between Lumin & LUX?
Then. Rectangular(Square) shape light distribution without extra lens, dramatically improve the efficiency of LED lighting lumin,
The lens are adopted by most vendors currently for light distribution.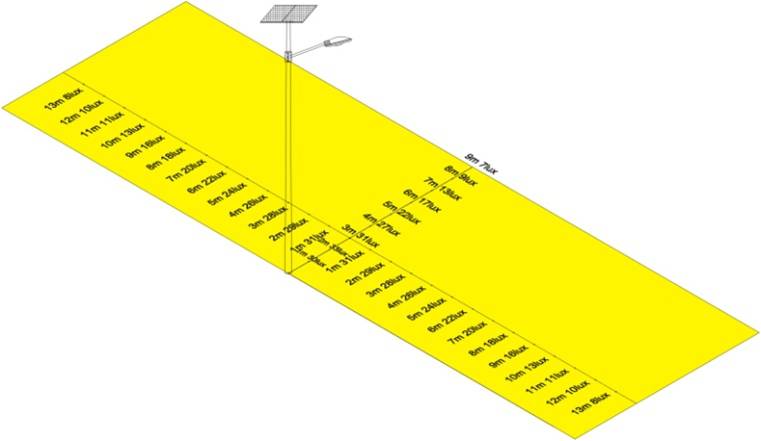 Through our own patented assembling design technology for LED, another advantage we have formed is rectangular light distribution without using lens. Light is evenly distributed in a rectangular shape. Every LED's beam angle can reach 150 degrees.
So above ,Our LED is 30% brighter than normal LED, no additional heat sink material needed, low light decay, long life span.