As the solar led street light system always configurated according to the the environment situation of installation site . When we make a solution for a road lighting project , Firstly ,we need to work out the pole height and pole distance according to the road width ,then confirm the power of light source .As per the request on the working time and backup days , and solar radiation of project place , work out the solar panel size and battery capacity .

At present, they are 2 types of LED street lights, the first is AC powered LED street lights, the second is solar powered LED street lights? Which type do you need?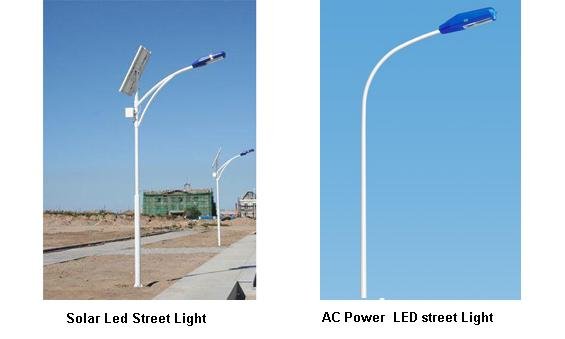 If you need LED street lights, the road should be an old road with the traditional AC powered Sodium lamp.

1, what is the power of the sodium lamp?

2,What is the distance from sodium lamp to the ground?

3,Do you need them to be brighter or less brighter? Or how much LUX you need on the ground?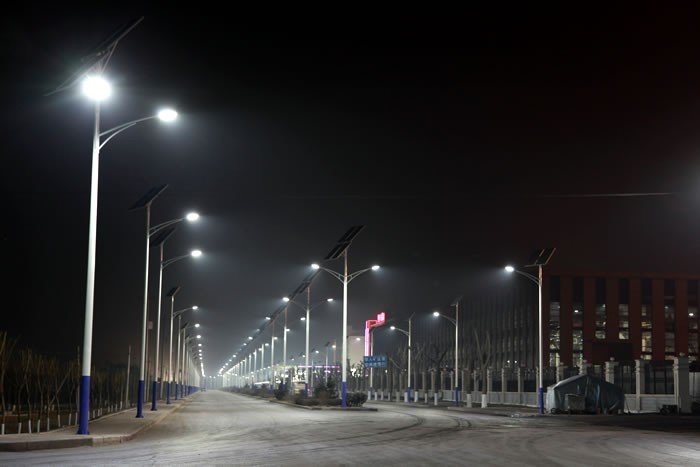 If you need the solar powered LED street light, the please confirm to us:

1, Which country,which city are you going to put the solar street lights in? as you know, the different locations have different level of sunshine, for example, 100W solar panel can produce more than 0.5KWH per day in Northern Nigeria, but only 0.35KWH in Guangzhou,China.

2, What is the width of the road where you are going to put the solar street lights ? What is the pole height?

3, Which kind of road you is it? The highway? The main way or the suburb way? Or how much Lux do you need the lights to have on the ground?

4, How many longest rainy/cloudy days will it last in one year? How many rainy/cloudy days the customer expect the solar street lights to work through continuously?

"5,Do you need the metal parts, such as, the pole, the holding arm for LED lamp, the brackets for solar panels? As the shipping charge of these parts is very high, you may buy them locally,
"